Samsung Pay
When Apple and Google introduced their mobile payments, they were accepted in few locations. Then Samsung launched Samsung Pay with a revolutionary technology that makes it work just about anywhere—even at places that don't know they take it.
We anticipated that merchants would be surprised to see people paying with their phones. So we created a series of teaser spots that depict the type of reactions Samsung Pay users get when this mobile payment works at places that don't take mobile payments.

TV spots directed by JJ Adler at Tool.
Then, on launch, we sent Hannibal Buress to the last place you'd think takes mobile payments to see if Samsung Pay works there. This set a huge precedent for users—soon, they were rushing to sign up and test the service everywhere, publicly wowing merchants and other shoppers.

TV spot directed by Henry-Aalex Rubin at Smuggler.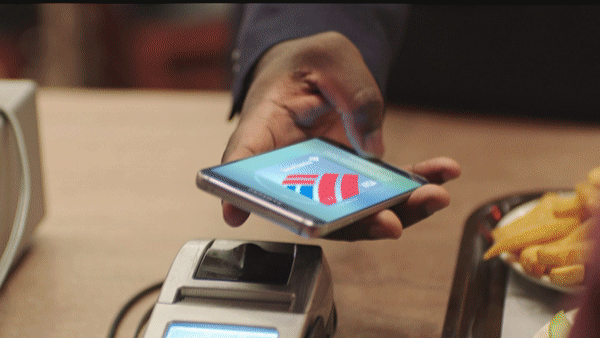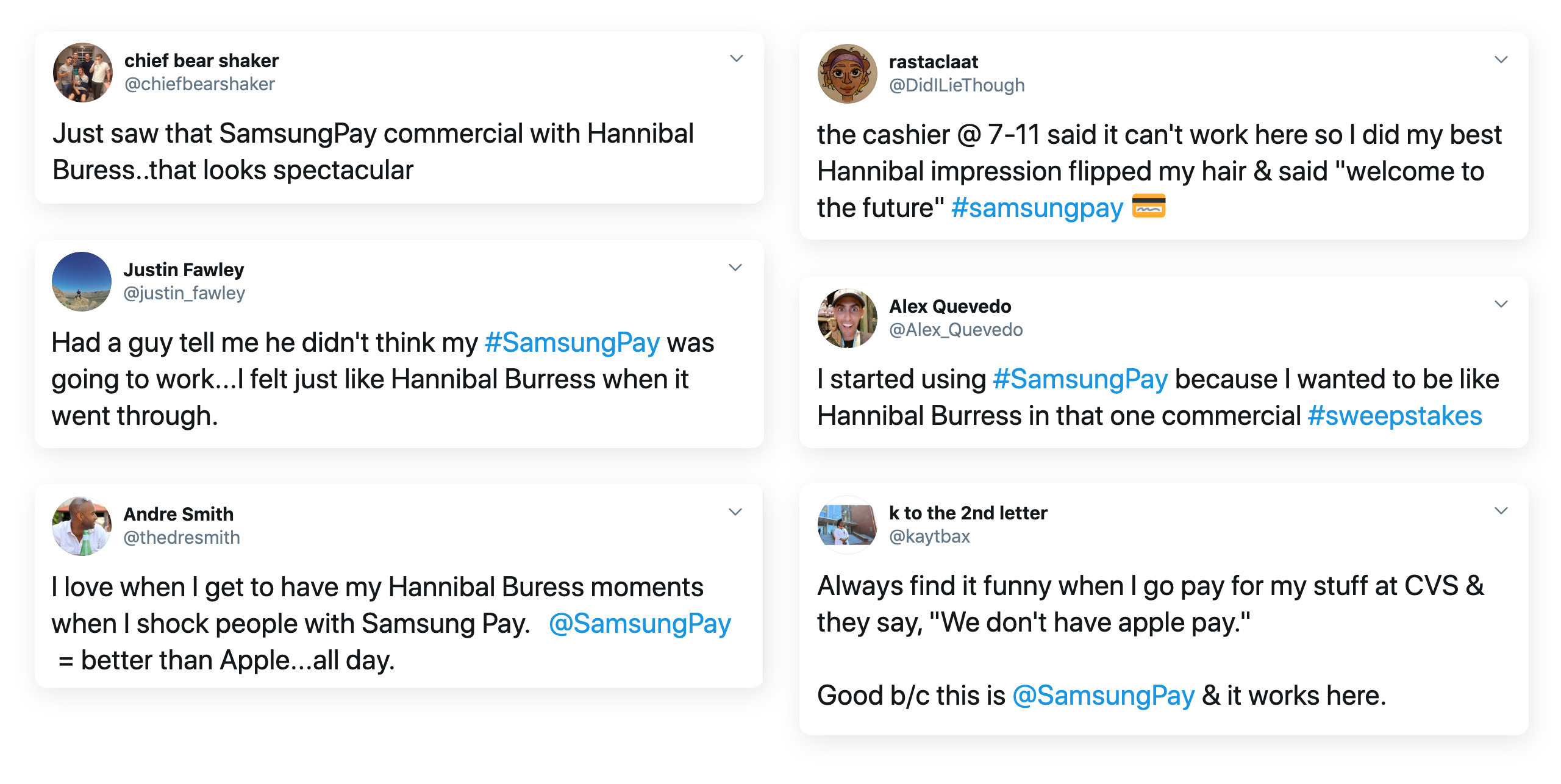 Out of home and digital media conveyed the simple benefit of Samsung Pay working everywhere.

We created and maintained dozens of flexible, modular assets such as lifestyle and studio photography that were leveraged across all executions.

Studio photography by Travis Rathbone.
Within a few months, Samsung Pay's superior coverage advantage was well established. More spots were released as new features rolled out. The inclusion of gift, membership and loyalty cards meant that you could finally turn your phone into your wallet.

Samsung's website provided more details such as the wide range of participating banks and comprehensive security features.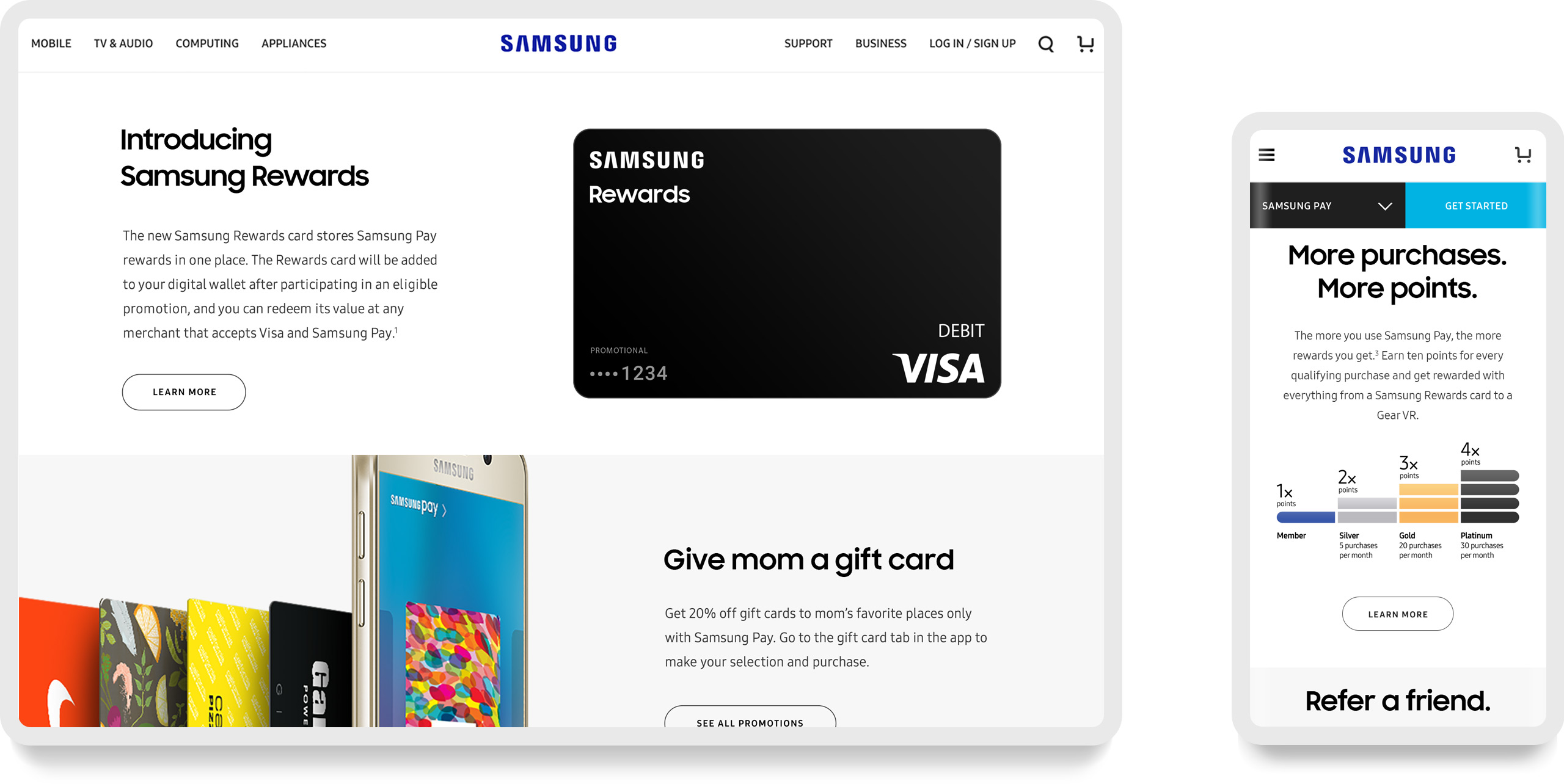 We built a rewards program that incentivized users to form a habit around using Samsung Pay at more places. Working closely with the product and partnerships teams at Samsung, we came up with a distinct visual system that could be easily and consisntely implemented across channels, including the Samsung Pay app.